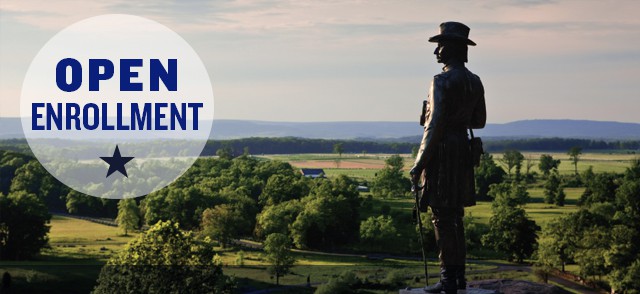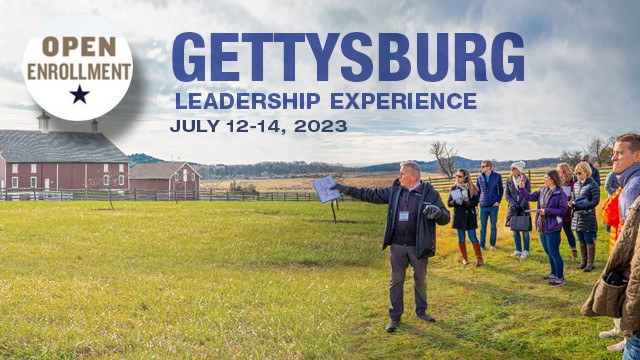 Gettysburg Open Enrollment is now open!
Join Battlefield Leadership on July 12-14, 2023, for the Gettysburg Leadership Experience which explores The Civil War's most famous battle on the hallowed grounds of the Gettysburg Battlefield.
The character-based leadership principles presented through The Gettysburg Leadership Experience is designed to meet the needs of the highest level senior leaders to the less-experienced yet rising leaders within an organization. The Gettysburg Leadership program explores universal leadership themes any leader will find beneficial to his or her career growth and/or organizational aspirations.
It's a great value that includes shuttles to every location, upscale accommodations and comprehensive dining.
To sign up below to get reserver your spot or request additional information.