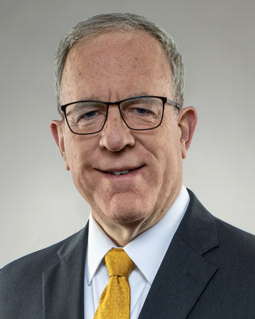 Back to Team Overview
COL. (RET.) Tim Reese
Senior Facilitator
Timothy R. Reese joined the Battlefield Leadership team with 41+ years of experience as a US Army officer and defense industry business leader. 
During his Army career that began in 1981, Tim commanded soldiers at the platoon, company, and battalion levels in peacetime and in combat in the United States and overseas. Specializing in Russian and Soviet history, he also served as an assistant professor of history at the US Military Academy, West Point, NY. He led the first US Army tank battalion task force to enter Kosovo as part of the NATO invasion in 1999 and went on to lead the Army's Combat Studies Institute at Fort Leavenworth, KS, for three years, cowriting several works in military history, including contemporary histories of the US Army's operations in Iraq and Afghanistan. As a colonel, Tim twice served as an advisor to the Afghan and Iraqi militaries during the War on Terror. In his final assignment, he served as the chief of staff of the US Army Command and General Staff College at Fort Leavenworth.   
Following his Army career in 2011, Tim was hired as the manager of Stryker business development operations for General Dynamics Land Systems (GDLS), a global manufacturer of combat vehicles. In 2016, he was promoted to director of strategy and government relations and later became director of business development for US operations. During his 11+ years with GDLS, he was responsible for expanding the company's business portfolio into ground robotics and air defense systems, along with developing the next generation of the Abrams tank and Stryker infantry vehicle.  
Today, Tim is an independent consultant working in the defense industry. His education includes a BA in Engineering from the US Military Academy, an MA in European History from the University of Michigan, an MA in National Security Studies from the US Army War College, and an MBA from Webster University. 
Originally from St. Louis, MO, Tim and his wife Teresa are proud parents of four children and reside in Oakland, MI.
tim.reese@battlefieldleadership.com
248.464.9210 tel