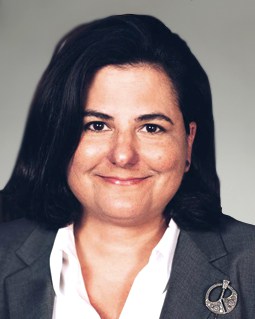 Back to Team Overview
Susannah Enkema
Senior Facilitator
Susannah Enkema has over 20 years of experience leading teams and developing insights for Fortune 500 clients. Susannah has consulted with many of America's top brands including Coca-Cola, MTV, ExxonMobil, National Geographic Traveler, Starbucks, Wrigley, and numerous others. She is a results-oriented marketing professional with a proven track record of success, a conceptual thinker, a skilled researcher, and an excellent communicator. Susannah has a unique acumen for new business development and maintains substantial experience in developing and launching new business platforms. Susannah is the vice president of research & insights at Shelton Group, America's leading marketing and communications agency focused on sustainability, where she directs her team in designing primary and secondary, quantitative and qualitative research projects. She is skilled at finding actionable insights and telling stories that help brands move their businesses forward. 
Prior to joining Shelton Group, Susannah was a partner in TechRide, LLC, and with her co-partners developed the Wright Brothers Leadership Lab. Susannah also served as the vice president of strategic planning & new business for the market research firm U30 Group, Inc. 
Before joining the corporate world, Susannah worked for the University of Tennessee, where she led the development of the Division I women's rowing program. She served as head coach from 1994 until 1998, competing in the inaugural NCAA Championships in 1998. 
Ms. Enkema is a graduate of the University of Tennessee, where she earned a master of science degree in cultural studies and a bachelor of science degree in political science. She is a RIVA-trained moderator. Susannah and her family live in Knoxville, Tennessee.