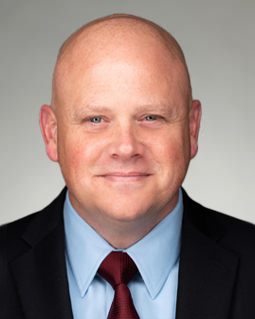 Back to Team Overview
Col. Steve Barry, PhD
Senior Facilitator
Colonel Steven T. Barry is a 1996 graduate of the United States Military Academy and a career Armored Cavalry officer. Currently serving as an assistant professor at the National War College, he recently completed command of the oldest standing Joint Task Force—Joint Task Force-Bravo in Central America.
Steve has commanded at the platoon, company, battalion, and brigade levels and served in a variety of leadership assignments in the United States, Europe, Latin America, and the Middle East. In addition to commanding Joint Task Force-Bravo in Honduras, his notable past assignments include: serving on the Joint Staff, J5 (Strategic Policy and Plans); commanding the 2nd Squadron, 1st Cavalry Regiment at Fort Carson, Colorado, where he established the first Double-V Hulled Stryker Squadron in the Army; supervising personnel actions for all Armored Cavalry Colonels as the Armor Colonel Human Resource Manager in Colonels Management; serving as a squadron executive officer in Mosul, Iraq, for 3rd Squadron, 7th Cavalry Regiment and the 2nd Brigade Combat Team executive officer to prepare for deployment to Afghanistan; and commanding C Company, 4th Battalion, 64th Armor during the attack to seize Baghdad in Operation Iraqi Freedom and Headquarters Company, 4-64 AR in Fallujah. His military decorations include the Ranger Tab, the Expert Infantryman Badge, the Combat Action Badge, the Bronze Star, and the Silver Star.
A recognized expert on military effectiveness and leadership development, Steve authored several key strategic documents and assessments while serving on the Joint Staff. He holds a Master of Arts and a Doctor of Philosophy in History from The Ohio State University. He has served as an assistant professor of history at West Point and a teaching fellow at Georgetown, and his published work includes Battalion Commanders at War and History of the Military Art Since 1914, 3rd edition.
Originally from Hamilton, New Jersey, Steve resides in Annandale, Virginia, with his children.
steve.barry@battlefieldleadership.com
609.802.2069 tel