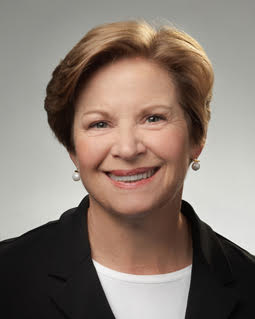 Renée DeMoss
Director of Operations
Renée DeMoss has over 35 years of experience in logistics coordination and high level administrative work. After graduating from Louisiana State University in 1981, she worked in Washington, DC, for Senator J. Bennett Johnston, followed by three years at RJR Nabisco (now Reynolds Tobacco). From Washington, DC, Renée moved to Raleigh, North Carolina, where she was the director of development for the American Diabetes Association, North Carolina Affiliate.
After marrying Mark DeMoss in 1993, Renée moved to Clovis, New Mexico, for Mark to fulfill a United States Air Force commitment in the medical corps. While there, Renée worked for Chapman University at Cannon Air Force Base, where she developed and implemented a marketing plan to promote Chapman University's programs to military and civilian communities, recruited faculty members, and coordinated course offerings.
After moving to Greenville, South Carolina, Renée was the logistics coordinator for Lockheed Martin Logistics Services. She planned, scheduled, and managed all special projects to expand a worldwide logistics support line of business with annual sales of $100 million. Renée was recruited by Grace Church in Greenville to be the director of communications and assimilation and ended her career with the church as the office manager.
Renée joined Battlefield Leadership in March of 2015 and serves as the director of operations, facilitating the maintenance of lasting relationships through consistent quality on all programs.
renee.demoss@battlefieldleadership.com