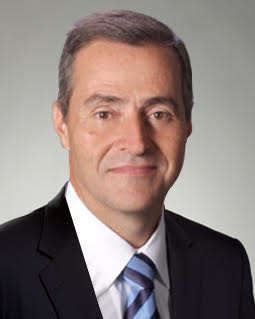 Back to Team Overview
Michael Chibbaro
Senior Facilitator
Mike Chibbaro is a former senior partner with the global consulting and advisory firm of Ernst & Young LLP ("EY") and has more than thirty years of executive leadership experience. Mike currently serves as a senior business facilitator with Battlefield Leadership, LLC. He also provides leadership consulting and executive coaching services to leading organizations and professionals. In addition to co-facilitating Battlefield Leadership's Alamo, Antietam, Cowpens, Chickamauga, Gettysburg, Little Bighorn, Normandy, and Washington's Crossing programs, Mike is a frequent speaker on the topics of leadership, organizational culture, and business ethics.
While at EY, Mike held a number of key leadership positions, including quality and risk management leader and learning and development leader for the firm's Americas Consulting Practice. As a client-serving professional, he assisted clients primarily in the healthcare industry and was EY's senior coordinating partner for a number of leading US healthcare organizations.
Mike served as a market leader for the firm's corporate compliance and integrity services and was also a member of the prestigious Americas Partner Advisory Council. In 2012, he was recognized with EY's Lifetime Educator Award, given annually to a partner who has demonstrated a lifelong commitment to learning and development.
Mike is a graduate of the University of South Carolina and is a passionate storyteller with a strong interest in preserving stories that relate to faith, sports, and history. He is the author of three sports history books.
Mike resides with his wife and family in Greenville, South Carolina, and is involved in several local community, charity, and ministry activities.
mike.chibbaro@battlefieldleadership.com
864.270.5543 tel