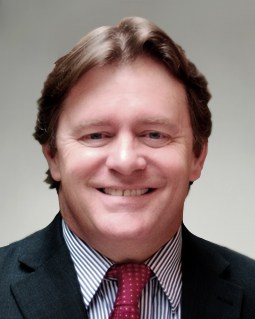 Back to Team Overview
Mark A. Caron
Senior Facilitator
Mark Caron has more than thirty-five years of experience with both healthcare delivery systems and health insurers. A former executive vice president, Business Platforms and Solutions & CIO at Capital BlueCross (CBC), he also served as CEO of Geneia, a healthcare services and innovation company, which is a subsidiary of CBC.
Earlier in Mark's career, he was in high technology as a senior consultant with Digital Equipment Corporation and a senior systems engineer with Sun Microsystems. His expertise in business and technology now spans more forty years.
Prior to joining CBC in 2011 and serving in a dual role as CEO of Geneia beginning in 2014, Mark was CIO at the Collaborative Care Division of OptumHealth. His experience includes senior leadership roles as senior vice president & CIO at BlueCross  BlueShield of Wisconsin, senior vice president & CIO of Blue Cross BlueShield of Massachusetts, chief technology officer at Catholic Health Initiatives, and vice president of information systems at Healthsource.
He has an MBA and a master's degree in computer information systems from Southern New Hampshire University, along with a bachelor's degree in computer science from Franklin Pierce College. He is a fellow of the American College of Healthcare Executives (FACHE). Additionally, he is certified as a Healthcare Chief Information Officer (CHCIO) through the College of Healthcare Information Executives, and he is a member of the College of Healthcare Information Management Executives (CHIME) and the Healthcare Information Management and Systems Society (HIMSS).
In 2013, Mark was named by Insurance & Technology as an Elite 8 honoree. The Elite 8 recognizes the most successful and inspiring information technology executives in the insurance industry.