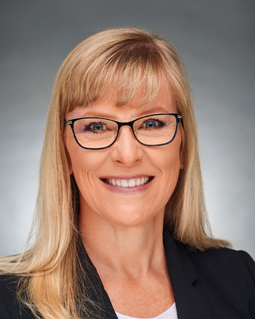 Back to Team Overview
Dianne Falk
Senior Facilitator
Dianne Falk brings over two decades of executive experience to her work, sharing lessons learned while delivering large-scale complex programs, overseeing post-merger integration activities, leading high-performing teams, and managing day-to-day operations. A former Military Intelligence Officer for the US Army, she also worked in the Pentagon as an operational research analyst and led strategic planning and programming at a federal defense agency.
During her 10-year tenure in financial services/banking, she consistently interacted with C-Suite executives and interfaced regularly with external regulators during times of tumultuous change in the industry. Dianne founded her own company, Create Greater Impact, in 2010 and provides executive coaching, team coaching, facilitation, and health coaching services to clients all over the world. In addition to her military background, she comes to Battlefield Leadership with a coaching philosophy rooted in the disciplines of neuroscience, emotional intelligence, and positive psychology. She specializes in helping executives successfully navigate the politics and pressure in today's workplace, working with them to maximize their emotional intelligence, enhance their executive presence, and bring their actions into alignment with their goals.
A graduate of the United States Military Academy at West Point, Dianne earned a Bachelor of Science degree in economics. She also holds a Master of Science degree in business administration from Boston University and was trained at Georgetown University as an ICF PCC Certified Coach. She and her family live in Raleigh, NC.