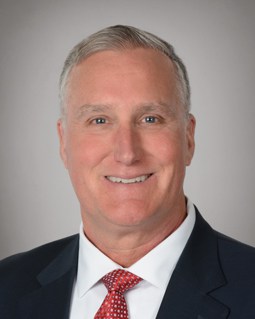 Maj. Gen. (Ret.) Bill Rapp, PhD
Senior Facilitator
 Maj. Gen. (Ret.) Bill Rapp spent over thirty-three years on active duty as an Army officer, retiring in 2017. Most recently, he served four years as the resident lecturer in military affairs in the Belfer Center at Harvard Kennedy School (HKS); he was also the chair of the HKS Executive Education program for Senior Executives in National and International Security and director of the National Security Fellows Program at Harvard University. During his military career, he served over five years in Germany, a year in Japan, and three and a half years in combat in Iraq and Afghanistan. He commanded an airborne engineer company in the First Gulf War and later, an engineer brigade in Iraq (in 2005-2006). Additionally, he served alongside General David Petraeus during the Iraq Surge of 2007-2008 and was Deputy Commander (Support) for US Forces in Afghanistan (in 2011-12). Bill served as the Army's senior liaison to the US Congress, Commander of the Northwestern Division of the Army Corps of Engineers, Commandant of the United States Military Academy and Commandant of the US Army War College in Carlisle, Pennsylvania.
A 1984 graduate of West Point, Bill holds a master's degree in strategic studies from the US Army War College and a master's and PhD in political science from Stanford University. He is a Ranger-qualified master parachutist. His first book on corporate leadership lessons we can learn from the early American Revolution, Accomplishing the Impossible – Leadership that Launched Revolutionary Change, comes out in September 2021. He has written several articles and book chapters on civil-military relations and leadership.
Bill lives with his wife, Debbie, and two Portuguese Water Dogs near Boston. All three of their kids are active-duty Army officers.
bill.rapp@battlefieldleadership.com
971.227.0065 tel