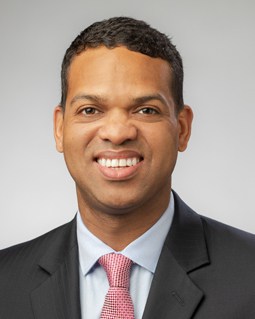 Maj Ali W. Palmer, US Army Reserve
Senior Facilitator
With a diverse professional tenure that spans twenty-four years, Ali W. Palmer's corporate, nonprofit, higher education, and government experience brings an eclectic and relevant richness of expertise and leadership acumen to the Battlefield Leadership team.
A Distinguished West Point graduate and sixteen-year combat engineer officer, Ali is an Airborne Ranger with multiple command and staff assignments in Germany, Macedonia, Kosovo, Albania, Kuwait,and Iraq. He served as General's Aide for the US Army Corps of Engineers (USACE) Gulf Division in Baghdad—earning a Bronze Star and Combat Action Badge for lifesaving actions in combat. Ali is a Major in the US Army Reserve, a Distinguished graduate of the Army Command and General Staff College and a Superior graduate of its Advanced Operations Course. He also serves as Division Operations Officer on the COVID Response & Vaccination team with the USACE—South Atlantic Division.
Earning an MBA from Harvard Business School (HBS) and interning at Merrill Lynch & Company, Ali also has experience as a healthcare operations director at DaVita, Inc.©, a senior faculty trainer for the Center for Creative Leadership©, and an operations facilities executive at Sodexo, Inc. He recently founded a start-up agritech company— Royal Technology & Agriculture, providing quality assurance and consumer education through Quick Response (QR) Codes.
Ali sits on multiple boards including Revolutionary Education, Inc. and is a Certified Engineer in NY State. He speaks three languages and is the author of an HBS Point Paper, Entrepreneurship in Education Reform. He is married to the former Melissa Heald, a Delta flight attendant, and has three sons—Corey (Army Infantry Officer), Austin, and Bennett. They reside in Atlanta, GA.
ali.palmer@battlefieldleadership.com
561.603.0328 tel