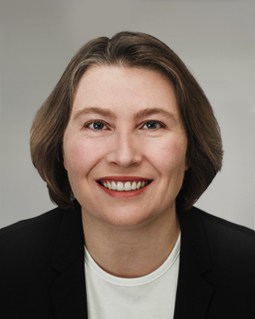 Back to Team Overview
Adrienne M. Harrison, PhD
Chief Operating Officer
Adrienne M. Harrison has spent twenty years as a military leader and private sector executive. A graduate of the United States Military Academy at West Point, she held a variety of leadership positions as a multifunctional logistics officer across three combat tours in support of Operation Iraqi Freedom. Adrienne played an integral role in the Army's change management process aimed at completely transforming the way logistics and life support operations are conducted on the battlefield to meet the challenges posed by the complexities of the War on Terror. She subsequently served as an assistant professor of American history at West Point. Her military decorations include the Meritorious Service Medal, two Bronze Stars, and the Combat Action Badge.
Adrienne holds MA and PhD degrees from Rutgers University. She has lectured extensively on the colonial period, the American Revolution, and George Washington's presidential administration. She is the author of A Powerful Mind: The Self-Education of George Washington (University of Nebraska Press). Additionally, she has authored book chapters and articles and appeared as a featured expert in documentaries aired on the History Channel, C-SPAN, and Fox News. After concluding her Army service, she entered the corporate world and held several executive roles, most recently acting as chief of staff at East Coast Warehouse and Distribution Corporation.
Adrienne resides with her family in Hawthorne, New Jersey, and is the chief operating officer and a senior historian of Battlefield Leadership, LLC.
adrienne.harrison@battlefieldleadership.com
315.955.3126 tel