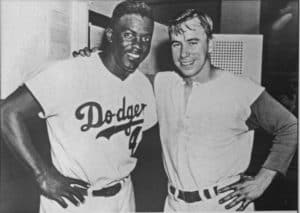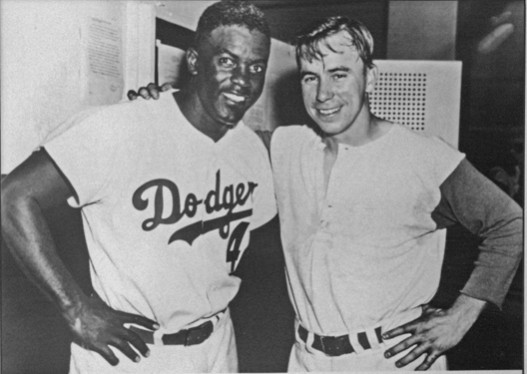 The story of the 1947 Brooklyn Dodgers with Jackie Robinson and Pee Wee Reese provides a fascinating and directly relevant metaphor within which to explore the contemporary issues related to diversity and inclusiveness in the corporate context. The one-day program is interactive and rewarding and intended to enhance leadership capability in diverse and inclusive environments. Championing Diversity and Inclusiveness is about leaders creating an atmosphere for people of talent to thrive and succeed. The case studies and discussions highlight the role of leaders in supporting the visibility and involvement of high achievers from under-represented groups. The program design stresses the requirement that leaders invest real political capital in order to create a truly inclusive culture in which all forms of diversity are respected and valued.
The Championing Diversity and Inclusiveness program uses the integration of baseball to discuss leadership and inclusiveness in business organizations. One of the powerful benefits of this program is that this unique approach is able to actively engage audience segments who typically resist or disengage early from traditional diversity messaging. The program encourages leaders to align their own values and vision with those of their organization and to model these values in a genuine way. This program provides tools and language for immediate action; participants will leave the program better able to serve as leaders for corporate diversity goals.
Optional Half Day Model
An optional half-day module can be added for organizations wanting to operationalize targeted initiatives relating to diversity and inclusiveness goals. Entitled "1947-1955: Integration on Trial," this module explores the organizational experiences of the Brooklyn Dodgers and the New York Yankees with regard to the business case for racial integration. This half-day module builds on the one-day program and is not designed as a stand-alone program.
Lead Facilitator
The program is facilitated by Col. Maria del Pilar Ryan, USA Retired PhD. Long an outspoken champion for diversity and inclusiveness, Pilar brings military experience and history expertise to her program facilitation, along with extensive and specialized knowledge of and love for baseball, and a passion for the program's subject matter. Her facilitation provides a unique perspective and powerful quality, and helps shape conversations and understanding relating to diversity and inclusiveness in any environment.