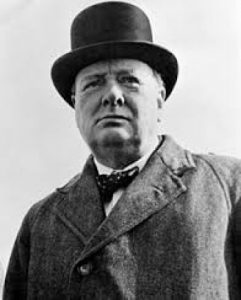 Based upon the extraordinary life of Prime Minister Winston Churchill, the embodiment of the British war effort in World War II, this course explores Churchill's unsurpassed ability to convey a vision of victory in the face of overwhelming odds, streamline his cabinet's wartime organizational structure, select effective subordinates, and maintain strategic partnerships that enabled Great Britain to withstand Germany's onslaught. Through a combination of historical case studies and workshop discussions, participants will use compelling lessons from Winston Churchill's life to reveal the power of communication, alignment, and committed leadership.
Methodology & Delivery
Combining pre-reading with the use of highly effective technology and mixed media such as Powerpoint slides, video clips, and case studies, our Individual Based classroom programs can be delivered in traditional corporate conference venues to groups as small as 20 participants or as large as 1,400 participants all at one time.
Our programs are designed in a modular fashion so sessions of differing lengths and depth can be developed to meet an organization's objectives and needs.  Working in advance to create a highly customized session, we can highlight selected combinations of case studies and battle events in order to emphasize certain lessons or messages.  Or, the programs can be intermittently delivered in an interstitial mode to fit differing agenda needs, or as featured parts of broader agendas for corporate meeting or conference plans.
The standard classroom program length is eight hours, but can be expanded to 12 hours if needed.  A minimum length of four hours is required, which allows time for the necessary context and overview of the battle and for an in-depth examination of two leadership case studies, along with concluding exercises and comments. Each added case study requires two additional hours of program time.
Leadership Elements Explored
The impact of thorough preparation and planning on execution under pressure

Providing clarity of intent, direction and expectations

The importance of knowing and understanding resource capabilities – human, material, and technological

Making decisions with incomplete or inadequate information

Communicating a compelling vision and enrolling peers and subordinates in decisions and initiatives

Distinguishing critical from important – prioritizing decisions and actions

Taking initiative in ambiguous or chaotic situations

Creating team alignment and a sense of team achievement

The importance of monitoring succession readiness and ensuring succession
Benefits of Program
Highly Effective – Our battle-based classroom programs replicate all but the physical experience of being on location where these historic events occurred.  This feature makes it extremely beneficial for companies desiring to communicate the leadership culture, language and lessons from our battlefield experiences to their peer colleagues and direct reports who could not participate in programs on the battlefields.  Our theme-based classroom programs are ideal settings to bring to life the leadership aspects of the characters and situations from those programs.
Cost-Efficient – Because these programs can be conducted onsite or at a client's location of their choosing, these programs can be a highly cost-efficient way to introduce or extend leadership training programs to a larger group of leaders and managers.
Highly Customized – By gathering information from pre-session interviews or teleconferences with program sponsors and/or HR leaders, we can focus in on specific events, characters and dynamics of the battlefield programs or the theme-based programs to make each classroom experience highly relevant and situational to all participants and the needs of that organization.