Facilitators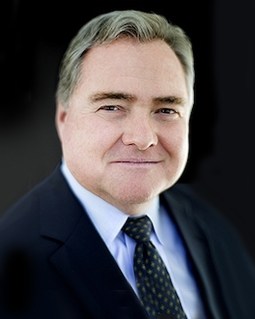 Everett Berger
While at Merrill Lynch (and later Bank of America), Everett was responsible for global leadership and talent programs under Merrill Lynch University, where he led the design, development, and delivery of programs across all lines of business. Everett retired from Bank of America Merrill Lynch in 2012 and joined Battlefield Leadership, where he serves as a program facilitator. In addition to co-facilitating Battlefield Leadership's Antietam, Gettysburg, Little Bighorn, Washington's Crossing, and Normandy programs, he delivers the Shackleton Leadership Experience to global audiences throughout the world.
Everett Berger
everett.berger@battlefieldleadership.com 
James Czupil
James Czupil is a former human resources executive at The Hershey Company with 25 years of experience in global executive development, diversity, and compensation. He currently works for Bank of America where he has responsibility for developing executives from across the enterprise. A graduate of Penn State University with a BA in marketing, Czupil also holds an MA from Saint Francis University in industrial relations. At both Hershey and Bank of America, he has been responsible for facilitating strategy and business development sessions with global teams for over 20 years. His role at Battlefield Leadership is to ensure that clients' leadership and business challenges are discussed and plans are developed to move their companies forward.
James Czupil
james.czupil@battlefieldleadership.com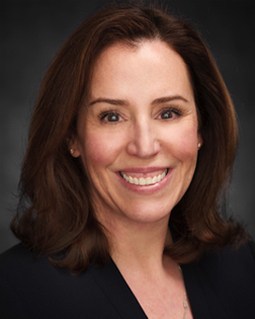 Col. Maria del Pilar Ryan, PhD
US Army Retired
A former chief of international history and full professor at the United States Military Academy at West Point, Colonel Ryan served 27 years in command and staff positions, including as commander of the largest artillery battery in the army. A graduate of West Point, with MA and PhD degrees from the University of Pennsylvania, Pilar has had essays and books published in the United States, Spain, and Italy. She has received several fellowships, including one from the National Endowment for the Humanities. Upon her retirement from the army in 2013, Pilar received the Compass Award from the Women's Leadership Exchange, given to those "who have shifted the paradigm of how women are perceived as leaders." Pilar leads Battlefield Leadership's women's leadership studies and diversity and inclusion initiatives.
Pilar Ryan
pilar.ryan@battlefieldleadership.com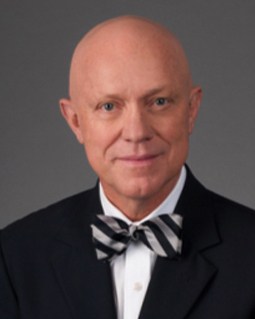 G. Michael Escoe
US Navy Veteran
Michael is an accomplished and internationally recognized marketing, communications, and branding expert with over 30 years at senior level positions with three industry giants—AT&T, BellSouth, and France Telecom. He has led highly effective programs that motivated teams to meet business objectives while enhancing customer relationships. Michael has won the prestigious Telly and Site awards for business excellence and earned an MBA degree from Samford University and a history degree from The Citadel, the Military College of South Carolina. It was at The Citadel where his appreciation of leadership importance and development first began. Michael is presently working with the school to develop a leadership experience in Charleston, one of the oldest, most diverse and history-rich communities in the nation.
Michael Escoe
michael.escoe@battlefieldleadership.com 
Col. David Fivecoat
US Army Retired
Over his 24 years in uniform, Col. David G. Fivecoat led men and women during contingency operations in Kosovo and Bosnia, three combat tours in Iraq, and a combat tour commanding a battalion in Afghanistan. He culminated his service by overseeing the gender integration of the US Army Ranger School. Since his retirement, David has continued to grow leaders as a speaker on leadership, grit, diversity, and inclusion. David holds a bachelor of science degree in military history from the United States Military Academy, a masters in military arts and science from the US Army Command and General Staff College, and a masters in national security strategy from the National War College. He was also the lead writer and editor for the US Army Field Manual 3-24.2, Tactics in Counterinsurgency, and has received numerous military awards and decorations.
David Fivecoat
david.fivecoat@battlefieldleadership.com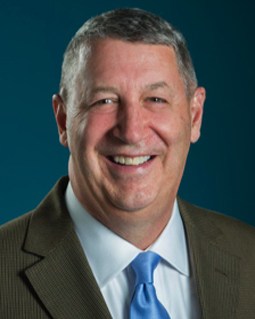 Col. Gian P. Gentile, PhD
US Army Retired
A 30-year armor officer who commanded at the platoon, company, and squadron levels, Col. Gian Gentile is a combat veteran of two tours in Iraq, a former chief of military history and professor at the US Military Academy at West Point, and a visiting fellow of the Council on Foreign Relations. He is a graduate of the University of California-Berkeley with an MA in military arts and sciences from the School of Advanced Military Studies and a PhD from Stanford University. With specialized knowledge in the history of airpower in the United States, Gian is also a counterinsurgency expert currently employed by the Rand Corporation.
Gian Gentile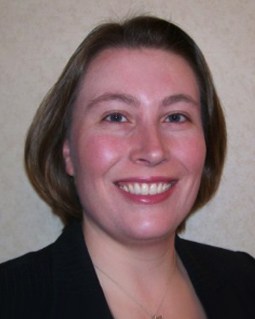 Adrienne M. Harrison, PhD
US Army Veteran
A former assistant professor of American history at the United States Military Academy at West Point, Adrienne served for 12 years as a commissioned officer in the US Army, including three combat tours in Iraq. As a multifunctional logistician, she played an active role in the army's efforts to transform the organizational structure of its combat service support units based on early lessons learned in the Global War on Terror, helping reshape logistics operations in the process. A graduate of West Point, Adrienne subsequently earned MA and PhD degrees in early American history from Rutgers University. Her first book, A Powerful Mind: the Self-Education of George Washington, was released in 2015. Adrienne served as the director of operations for transportation at FreshDirect in New York City and is currently employed as the senior director at East Coast CES.
Adrienne Harrison
adrienne.harrison@battlefieldleadership.com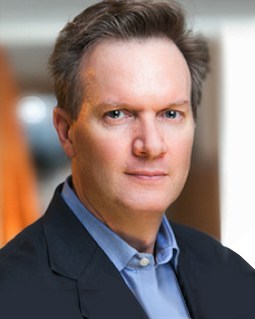 Paul LaFontaine
US Army Veteran
Paul has over 25 years of experience assembling, training, and leading high-performing business teams. He has opened new markets, led acquisitions, and realigned global technology organizations, as well as developed online properties in the United States, Europe, and China. He has led distributed teams in 14 different countries. A 1986 graduate of the United States Military Academy at West Point, Paul served in the US Army as a military intelligence officer, with tactical intelligence roles at the battalion and division levels, including combat service in Iraq in 1991. Adept at translating military concepts to practical business leadership tools, Paul contributes to Battlefield Leadership's tailored programming of historical lessons as applied to technology organizations.
Paul LaFontaine
paul.lafontaine@battlefieldleadership.com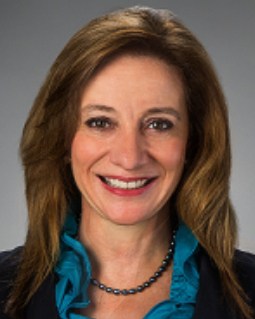 Elissa Sterry
Elissa Sterry retired from ExxonMobil in 2017, following a 37-year career during which she held a number of senior leadership positions at the corporate and business unit levels and was responsible for identifying and developing senior leadership talent and managing highly diverse teams. Through these experiences, Elissa gained a passion for leadership excellence and additionally became a recognized speaker on ExxonMobil's outlook for energy and energy-related issues. She has traveled around the world to speak with government officials, government agencies, think tanks, NGOs, investors, national oil company executives, and university students on energy-related matters. Elissa holds bachelor of science and master of engineering degrees from Cornell University.
Elissa Sterry
elissa.sterry@battlefieldleadership.com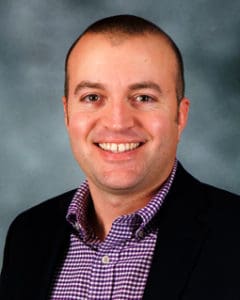 Lt. Col. Jason W. Warren
Jason is a 1999 West Point graduate, who was commissioned in the Military Police Corps. In addition to serving for four years in Germany, LTC Warren served in the Sinai, Egypt, and Kandahar, Afghanistan, the latter deployment for which he was awarded the Bronze Star Medal. He studied military history at The Ohio State University, and returned to teach military history at West Point from 2009-2012. While teaching at West Point, Ohio State awarded LTC Warren the PhD., and he was subsequently promoted to Assistant Professor. He is editor and contributor for Drawdown: America's Way of Postwar with New York University Press, 2016. His recent article "The Centurion Mindset and the Army's Strategic Leader Paradigm" in Parameters also earned a Madigan Award. In addition to over 30 academic presentations and lectures, LTC Warren published "Beyond Emotion: The Epidamnian Affair and Corinthian Policy, 480-421 BC" in the Ancient History Bulletinin 2003. He currently serves as a strategist and plans chief for a subordinate headquarters to U.S. Cyber Command.
Jason Warren
jason.w.warren@gmail.com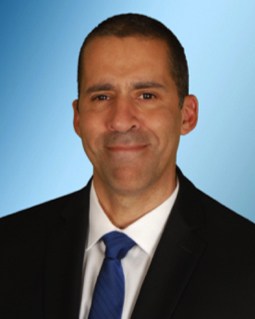 Lt. Col. Jacque Wilson
US Air Force Retired
Jacque is a 23-year veteran with extensive experience in nuclear operations, program management, and combat squadron command, including missions in direct support and protection of congressional and senior US military leaders. He is a graduate of the United States Air Force Academy with a BS in science and holds an MSN with information technology specialization from Lesley University. Jacque has a prodigious depth of technical and leadership expertise in both tactical and strategic air operations. Throughout his career, he has applied his many years of aviation experience to shape the nation's future joint air and space battlefield dominance. Jacque now applies this knowledge to help others expound upon their leadership skills through the multitude of Battlefield Leadership programs.
Jacque Wilson
jacque.wilson@battlefieldleadership.com