Staff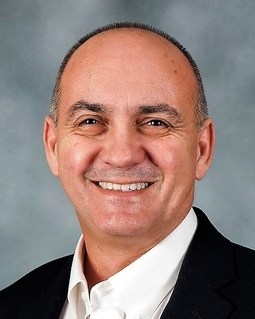 Frank Flowers
Director of Client Relations
After graduating from the United States Military Academy at West Point in 1986 with a degree in organizational leadership, Frank served as an air defense artillery officer in the US Army. Frank's military service includes various command and staff positions in the United States and in Baumholder, Germany. Most notably, Mr. Flowers was instrumental in the transformation of the army's air defense strategy from a European-theater focus to a multi-theater focus.
After leaving the army, Frank embarked on a career that has included over 25 years of senior executive leadership positions in sales and operations for several large international and US-based companies. He served as president of Snider Services, an organizational consulting corporation, and as division vice president for Swanson Services, with responsibility for over 500 employees in the eastern United States. Prior to joining Battlefield Leadership, Frank collaborated with many large organizations from the United States, China. and Europe in developing executive leadership programs based on the leadership principles of West Point and the US Army. Frank uses his extensive military and corporate leadership experience to demonstrate the direct application of military leadership principles to corporate executives in building highly effective organizations.
Frank is a contributing author to the book West Point Leadership: Profiles of Courage, a biographical collection of notable West Point graduates who have become great leaders in the military, corporations, academics, and politics.
Frank Flowers
frank.flowers@battlefieldleadership.com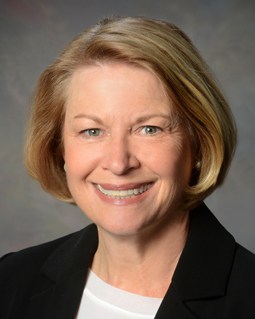 Renée DeMoss
Director of Logistics and Operations
Renée DeMoss has over 35 years of experience in logistics coordination and high level administrative work. After graduating from Louisiana State University in 1981, she worked in Washington, DC, for Senator J. Bennett Johnston, followed by three years at RJR Nabisco (now Reynolds Tobacco). From Washington, DC, Renée moved to Raleigh, North Carolina, where she was the director of development for the American Diabetes Association, North Carolina Affiliate.
After marrying Mark DeMoss in 1993, Renée moved to Clovis, New Mexico, for Mark to fulfill a United States Air Force commitment in the medical corps. While there, Renée worked for Chapman University at Cannon Air Force Base, where she developed and implemented a marketing plan to promote Chapman University's programs to military and civilian communities, recruited faculty members, and coordinated course offerings.
After moving to Greenville, South Carolina, Renée was the logistics coordinator for Lockheed Martin Logistics Services. She planned, scheduled, and managed all special projects to expand a worldwide logistics support line of business with annual sales of $100 million. Renée was recruited by Grace Church in Greenville to be the director of communications and assimilation and ended her career with the church as the office manager.
Renée joined Battlefield Leadership in March of 2015 and serves as the director of logistics and operations, facilitating the maintenance of lasting relationships through consistent quality on all programs.
Renée DeMoss
renee.demoss@battlefieldleadership.com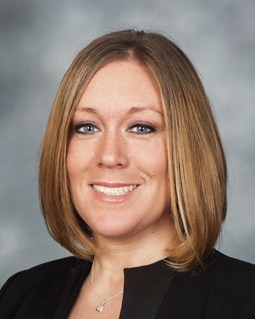 Jill Alvarez
Senior Logistics Coordinator
Jill Alvarez has spent the past nine years working in the fast-paced event planning industry, handling logistics from the vendor side. She began her career in 2008 at the Antrim 1844 Country House Hotel in Taneytown, Maryland, as the corporate sales director, where she managed the entire process of corporate business functions. Jill then moved on to The Inn at Herr Ridge, where she was the front of house and events manager. While there, she managed the operations of the restaurant as well as all events and weddings. In 2012 Jill started at the Garryowen Irish Pub in Gettysburg, Pennsylvania, selling and managing events. She joined the Battlefield Leadership team in 2016 as the logistics coordinator for all US based programs.
Jill received her degree in business administration from South University in Savannah, Georgia, and currently resides in Gettysburg, Pennsylvania, with her husband and daughter.
Jill Alvarez
jill.alvarez@battlefieldleadership.com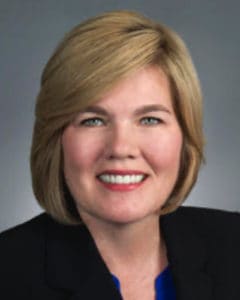 Emma Svoboda
Logistics Coordinator
Emma has over 16 years of management, logistics and administrative experience working in companies, law firms and non-profit organizations. While living in Washington, DC, she worked as a paralegal, program manager, clinical case manager and assistant director of a crisis program.
After moving to New York, Emma worked as the Executive Assistant to the CEO of IPERC, a technology company. In 2016, she joined Battlefield Leadership as the Executive Assistant to Kevin Farrell, where she provides logistical support, meeting coordination, client management and program assistance.
As a military spouse of over 20 years, Emma has lived all over the country to include Virginia, Georgia, Texas and New York. She graduated with a Bachelor of Arts in History from Davidson College and a Master of Social Work from The Catholic University of America. Emma currently lives in Washington, DC with her husband and three children.
Emma Svoboda
emma.svoboda@battlefieldleadership.com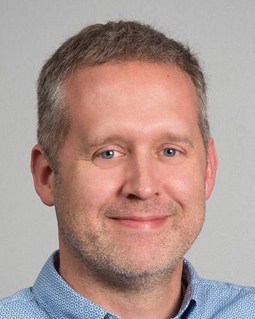 J.J. Puryear
Creative Director
Before joining the Battlefield Leadership team, J.J. spent over 20 years developing branding for a broad range of companies such as the Atlanta Committee for the Olympic Games, BMW, Michelin, Firehouse Subs, Costa Sunglasses, Milliken, Verizon Wireless, Denny's, and DreamWorks Pictures.
His work has frequently been recognized in prestigious advertising shows such as regional and national AAAwards, W3 Awards, the Art Directors Show, OBIE, and Graphis.
J.J. brings a one-on-one environment to each Battlefield Leadership experience and works with each client to give a tenured and professional approach to building their brand, as well as Battlefield Leadership's. He does this by integrating packaging, print, promotions, web, video, and traditional advertising to develop each specific client experience.
J.J. Puryear
jj.puryear@battlefieldleadership.com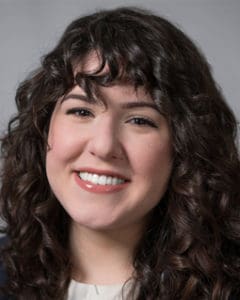 Christina Vasile
Controller
After graduating Summa Cum Laude from Montclair State University with a degree in Business Administration, Christina served in multiple client service roles. This experience, coupled with an affinity for mathematics, has fueled her passion for helping businesses bridge the gap between numbers and people. At Battlefield Leadership, Christina is responsible for managing the company's day-to-day accounting, maintaining accounts payable and receivable, and implementing financial systems to streamline procedures. She currently lives in Detroit, MI.
Christina Vasile
christina.vasile@battlefieldleadership.com